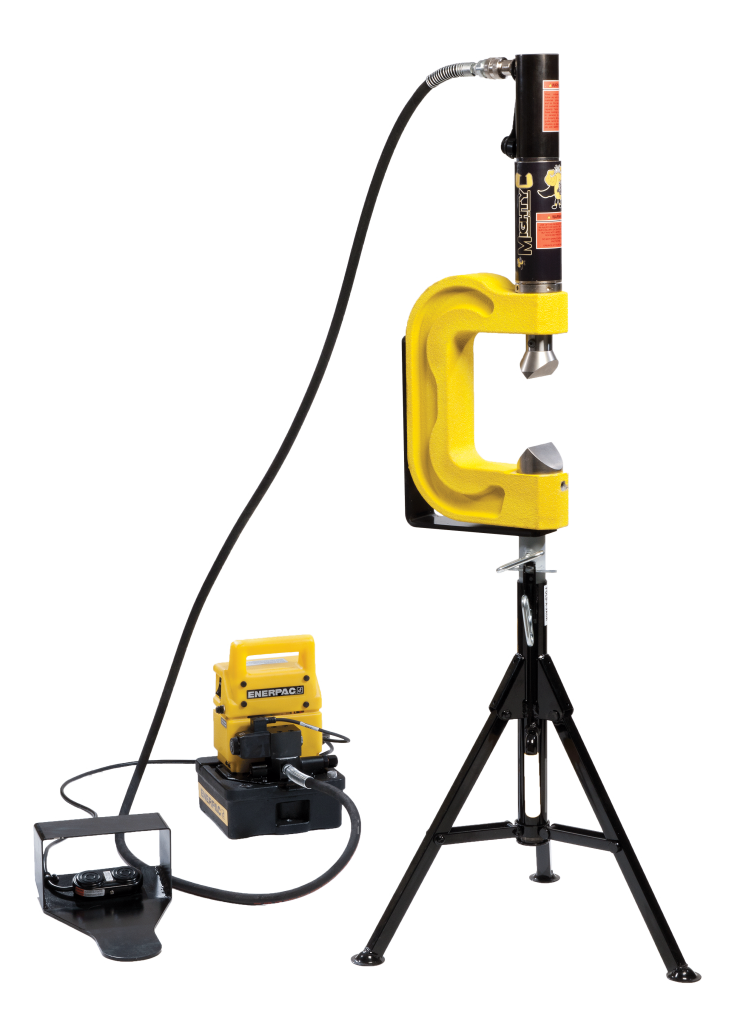 Montana Rockworks has continually increased efficiencies, developing methods and tools to produce the highest quality stone products available. One such tool is the "Mighty C" thin veneer splitter. Designed, tested and assembled by our owners and staff in Kalispell Montana, this revolutionary Masonry tool allows Montana Rockworks to consistently produce thin veneer of unparalleled quality . Now the worlds most efficient Thin Veneer installation tool is available to contractors worldwide.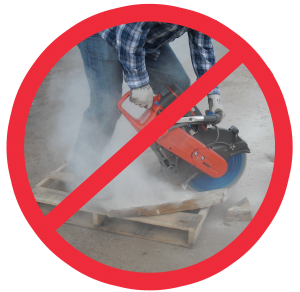 The "Mighty C" eliminates dust, expensive saw blades and the need for water, while remaining portable for both indoor and outdoor use. The "Mighty C" delivers 15 tons of rock trimming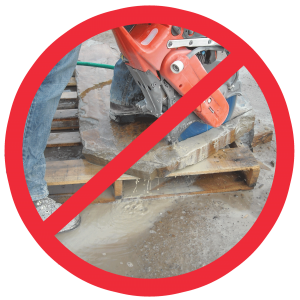 power right at your fingertips. Contractors report increased profitability by as much 50% or more and refuse to do a job without it. Once Contractors try the Mighty C, we find that they purchase a unit for every crew they have operating!
When purchasing a Mighty C you have the option of an Air or Electric powered unit.
Air Unit – This unit can be powered by virtually any air compressor, provided two conditions are met. The tank size must be 4-5 gallons and capable of producing at least 10 CFM @ 90 PSI.
Electric Unit – Allows for reduced noise and easier portability on the job. This unit can be plugged into any standard 110 volt outlet. Electric pump is included with purchase.
» THIS IS THE TOOL TO HAVE TO BE COMPETITIVE «
15 tons of Force
Made from HIGH QUALITY tool steel
Portable for indoor or outdoor use
No need for water
No dust
Eliminates need for costly saw blades
Increased productivity
Built to work
Easy to maintain
Rebuildable bits
Made in the USA
Please visit THEMIGHTYC.COM for more information.